High Speed Short Cycle Press Line (Clamp Type)
High-Speed Short Cycle Press Lines, specifically the Clamp Type, have emerged as a revolutionary solution to meet these requirements. By understanding the features of this technology, manufacturers can make informed decisions about its implementation in their operations.Clamp type production line is mainly suitable for veneer of various wood panels and melamine impregnated paper decorative paper, which can press wood floors, furniture panels, door panels and fireproof panels. Suitable for producing products of various sizes, such as: 4'x8', 4'x9', 4'x16' ,5'x8', 6'x8', 6'x9', 6'x12', 7'x9' , 7'x12', 8'x9', 8'x10', 10'x10', 10'x15', 10'x20' etc. The pressure is from 1200 tons to 14000 tons. By using steel templates with different textures, it can suppress bright, matte, marble, wood, etc.


High speed short cycle press line (Clamp Type) Features
Models of Short Cycle Hot Press Machine



According to different parameters, the main extension is divided into different models, such as: IIB, IIC, IID, III, IV, etc.



Advantages of Melamine Laminate Press Line
1.Axuxiliary time is short, quickly closing and reach the pressure.
2.Adopts linear guide to relize rapid feeding and unloading.
3.Stable high-speed operation,Max capacity:100ocs/hour.
4.Oly need one person for operating full production line.
5.Hight-quality end products for high-grade requirements.


Automatic Models of Short Cycle Hot Press Line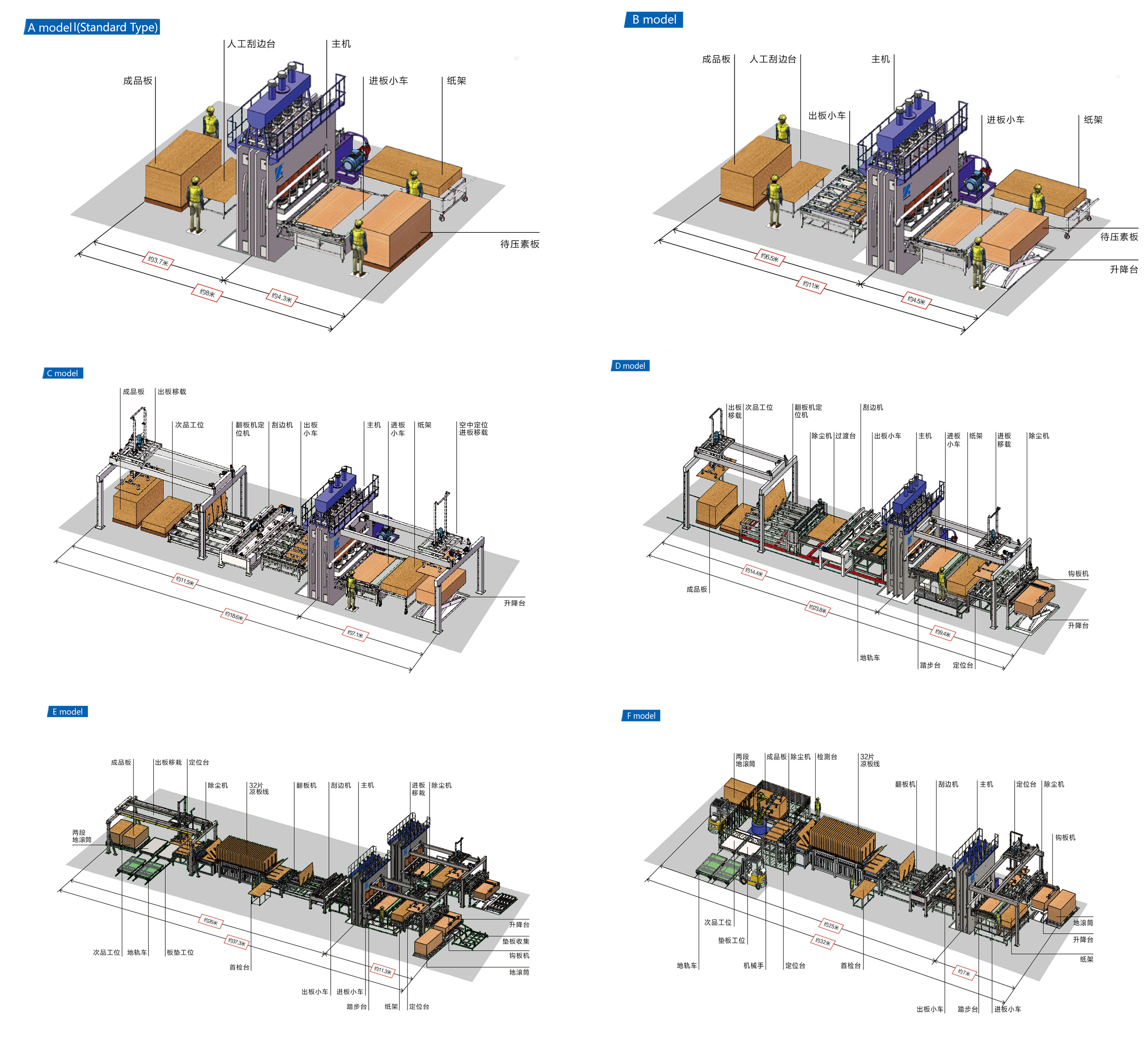 Frame of Short Cycle Hot Press Machine
The frame of press is manufactured from high quality plain steel plate and stress analysis and computation in detail to ensure the enough stiffness and safety factor. The whole working surface of the frame is processed by machine tool; the frame has high accuracy, which ensures the quality of the finished board.


Servo Motor for Hydraulic Station Pump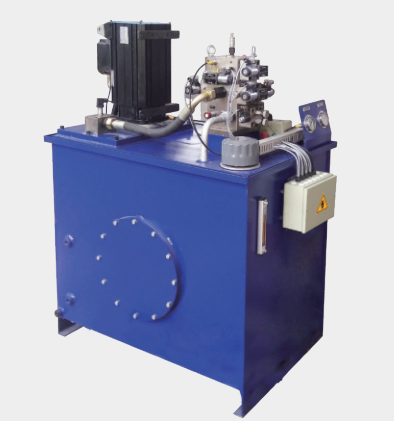 Apart from using a copper gasket to protect our pumps (it provides better seals), you also get a servo motor which reduces the movement in our Short Cycle Press Line. Because of this, you not only end up saving energy and electricity but you also get a Short Cycle Press Line that lasts for a lot more time than usual.
Usually, the one drawback for automatic Short Cycle Press Lines was the excess amount of electricity they consumed. However, you do not have to worry about that any more thanks to the servo motor.
Factors to Consider When Choosing a High-Speed Short Cycle Press Line
When selecting a High-Speed Short Cycle Press Line, manufacturers should consider the following factors:
Required production capacity
Precision and accuracy requirements
Flexibility for future product changes
Integration with existing production systems
After-sales service and support
Evaluating these factors will help manufacturers choose the most suitable press line for their specific needs.
Maintenance and Care of High-Speed Short Cycle Press Lines
To ensure optimal performance and longevity of a High-Speed Short Cycle Press Line, regular maintenance is crucial. Manufacturers should follow the equipment manufacturer's guidelines for routine inspections, lubrication, and cleaning. Additionally, operators should receive proper training to identify and address potential issues promptly.
Our Workshop of High Speed Short Cycle Press Line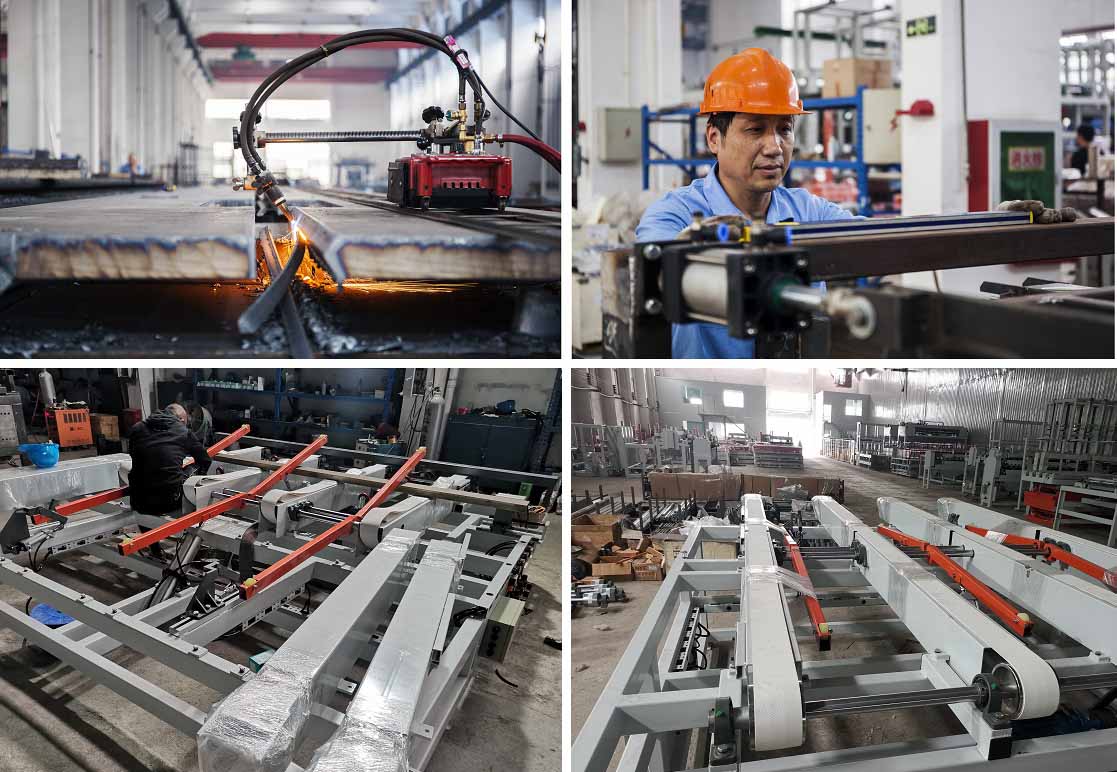 Other Commodities Related to Short Cycle Press Machine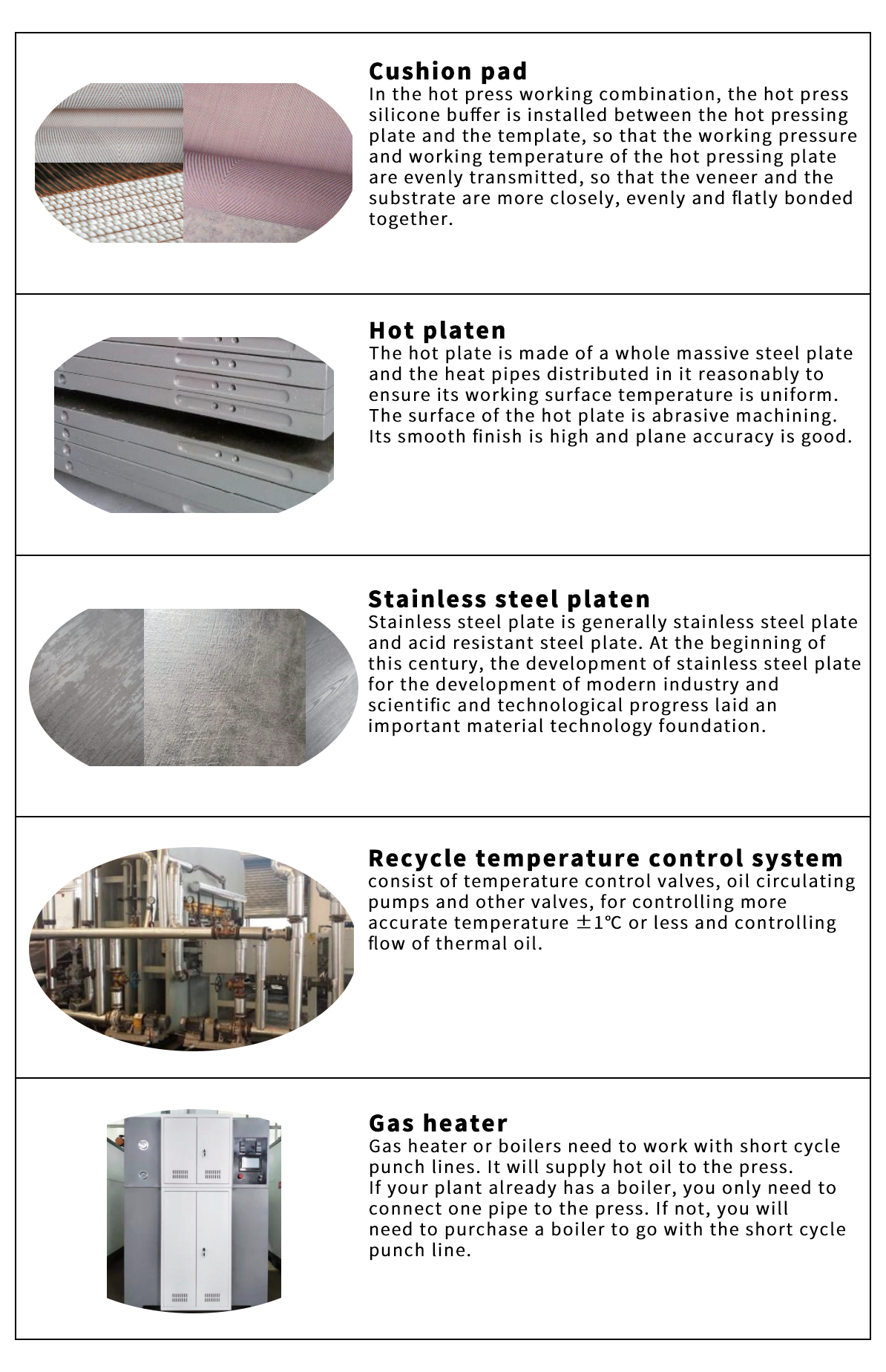 Our Projects of Short Cycle Press Line


Our Service
Pre-sale
●Provide the information in time at customer requirement and make reasonable proposals and budgeting for whole flooring production line.
●Give technical support for the customer's renovation of old facilities for free.
●Provide one-stop service and support to the customer's other equipment.
●Provide raw material related consultation.

In-sale
●On-site planning for the customers by professional engineer.
●Valuable advice and recommendations on the purchasing of other auxiliary accessories and raw materia.
●Free training for operators.

After-sale
●For all sold products ,free replacement of quality problems within the warranty period,provide lifetime keep-up and maintenance service.
●All-around keep-up,transportation and transformation of equipment.
●Provide production and technical advisory service.
●Provide on-site installation, debugging , training and remote guidance services.


Why choose YUANFONG as your High Speed Short Cycle Press Line Supplier?
1.Professional Design
Our engineers team will draw the layout according to customer's factory space and production requirements. Each equipment location,passage will be designed reasonably to meet safety production.
2.Advanced Equipment
YUANFONG has specialized in wood processing,building material,decoration and other industries, for more than decade years. All the devices are produced with great care to make sure perfectly running in customer's factory.
3.Humanized After-Service
YUANFONG provides quality guarantee,all the faulty parts will be recalled without any cost. Professional engineers will be sent to customer's factory to help stall the production line until it runs well. Provide technical support within 1 hour to ensure that customers can solve problems in short time.
FAQs of High Speed Short Cycle Press Line
Q: What industries can benefit from High-Speed Short Cycle Press Lines?
A: High-Speed Short Cycle Press Lines find applications in industries such as automotive, appliance manufacturing, metal fabrication, and more.
Q: How does a High-Speed Short Cycle Press Line enhance productivity?
A: By automating the forming process and reducing downtime, High-Speed Short Cycle Press Lines enable faster production cycles, leading to increased productivity.
Q: Are High-Speed Short Cycle Press Lines suitable for different materials?
A: Yes, High-Speed Short Cycle Press Lines can be adapted to various materials, making them versatile for different manufacturing needs.
Q: What factors should be considered when choosing a High-Speed Short Cycle Press Line?
A: Factors to consider include production capacity, material compatibility, precision requirements, flexibility, integration capabilities, and after-sales support.
Q: How can manufacturers ensure optimal performance of High-Speed Short Cycle Press Lines?
A: Regular maintenance following the manufacturer's guidelines and providing operator training are key to ensuring optimal performance and longevity of the press lines.